Reinforced edges
The rotor matrix can be fitted with edge reinforcement to improve corrosion protection. The reinforcement protects the foil edges against corrosion and is suitable for use in environments subject to heightened corrosion risk.
Enhanced seals
Enhanced seals consist of an extra layer of brushsealing on the middle beam and around the rotor periphery. They are recommended in installations with high pressure differentials between the supply and exhaust ducts.Inspection window, handlesAn inspection window and/or handles may be selected for C and D casings.
Inspection window, handles
An inspection window and/or handles may be selected for C and D casings.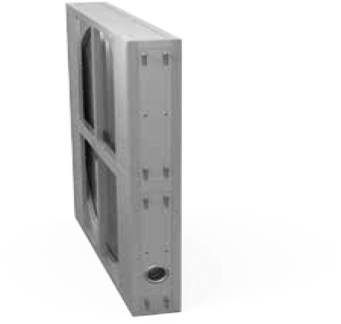 Flat panels and triangular inspection hatch:
The slide-in casing can be fitted with flat panels on the sides. We recommend ordering a triangular inspection hatch to facilitate motor and drive belt inspections when flat panels are installed. The triangular inspection hatch is advisable when it is not possible to reach the rotor and drive unit from the inspection side.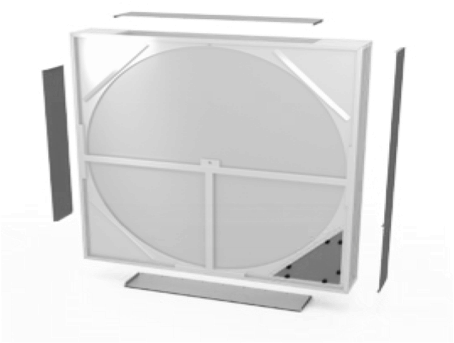 Cable bushings
Bushings for power and signal cables are available as accessories.
Powder coated casing
All of our casings can be powder coated to order.  Powder coating enhances the casing's corrosion protection. Standard colour is red, and other colours are available on request
Condensate trays
All casings can be fitted with condensate trays and pipe fittings in aluminium, corrosion-protected steel sheet or stainless steel sheet.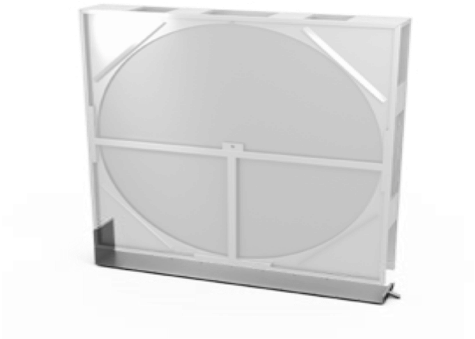 Tubular frames
Modular units can be fitted with tubular frames made from galvanised steel tubing. Dimensions made to order.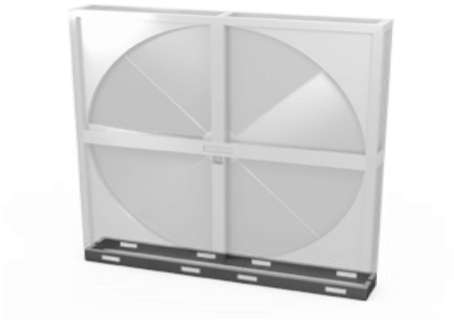 ROTOR CLEANER (air):
Ostberg Rotor Cleaner use the latest technology to ensure that the whole rotor is cleaned.
The cleaning nozzle is controlled by a Screw Actuator which makes is possible to move the nozzle speed down to 3 mm / minute. The Ostberg Rotor Cleaner is controlled via a PLC, where the user types in the rotor diameter and number of cleaning cycles (number of cycles depends on type of dirt and grade of dirt) the Ostberg Rotor Cleaner will stop when the number of cycles has been achieved.
Ostberg Rotor cleaner is as standard offered as a Single unit for permanent installation.
Accessories:
Dust collection tray with Vacuum system
Double nozzle (increases the cleaning speed)
Rotor Cleaner for movable version (service version, excl. air compressor)
Rotor Cleaner for movable version (service version, incl. air compressor)
Quick Klick (for movable service version, 1 quick click/Air Handing Unit)